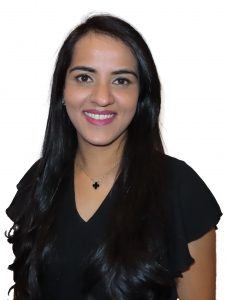 Dr. Eliza Jaria grew up in Mumbai, India, where she finished her dental school. While in dental school, she developed a passion for orthodontics and decided to pursue that as her career. After her dental school, she then moved to Melbourne, Australia, to study a Master in Public Health (MPH), while simultaneously acquiring her dental license. Dr. Jaria practiced general dentistry for two years in Sydney, Australia. She really enjoyed working with kids as a general dentist and has an aptitude of connecting with them. She then moved to Los Angeles to complete a one-year Advanced Clinical training (ACT) in orthodontics at UCLA, followed by three years of residency to fulfil her dream of becoming an orthodontist. She has experience practicing dentistry in three different countries and treating patients of varied ages and backgrounds.
Dr. Jaria likes to treat her patients like her family with utmost care and compassion. She strives to provide the best possible treatment and smile to her patients.
She is a member of the American Association of Orthodontics and the Pacific Coast Society of Orthodontics.
Dr. Jaria likes listening to live music and watching Formula 1, so she is excited to explore Austin, which offers both. In addition, she enjoys travelling, playing tennis, hiking, cooking and performing yoga.