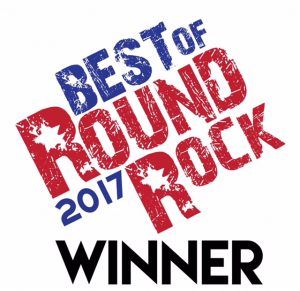 Austin Family Orthodontics is the Premier Orthodontic Practice in the greater Austin, Round Rock, Leander and Hutto areas. We utilize the latest technological advances and techniques in the industry, such as clear braces, Invisalign®, Invisalign Teen® and digital imaging. Our locations are convenient for those in seeking orthodontic care in Northwest Austin, Round Rock, Leander, Cedar Park, Hutto and the surrounding areas.
Your Orthodontic Consultation Is Free
Find out everything you need to know to get started with no pressure.
Come in and get your free exam and consultation with one of our board-certified orthodontists to find out what treatment options are right for you. We are the No. 1 provider of Damon® braces in Austin, Leander, Round Rock and Hutto, Texas. We also provide Invisalign and early interceptive orthodontics. Here at Austin Family Orthodontics, treatment is affordable, fun and convenient!
How Much Does It Cost?
Most full cases will cost $4980 for braces or $5380 for Invisalign® clear aligners from start to finish, including records and one set of retainers, but each patient must have their full orthodontic needs evaluated at the beginning of treatment for a completely accurate estimation of cost.
How Do I Pay for It?
We offer no interest payment plans and accept credit cards and flexible spending cards. Austin Family Orthodontics is in network with most dental insurance plans, which can save you money. Insurance coverage will lower your out-of-pocket expense! Our friendly staff will contact your insurance company to determine benefits and will file all paperwork for your convenience, which will lower your out-of-pocket expense.
We also offer discounts for payment in full or for multiple family members. So contact us and schedule an appointment today.
How Are We More Convenient?
We have four locations to serve your needs in Northwest Austin, Leander, Round Rock and Hutto. Appointments are available at one of our locations Monday through Friday 7:30 am – 5:00 pm. We have highly trained and registered staff members and board-certified orthodontists for the most comprehensive and thorough treatment plan available.
At Austin Family Orthodontics, you will have more choices when it comes to location and available appointment times! Call 512-258-9007 to learn more.
How Are We More Than Just Braces?
We are committed to providing each patient with personalized care in a rewarding environment. Children and adults alike will enjoy our incentive programs and rewards, social media presence, and community involvement. Join us in making a difference in each and every smile!
Share this: