$4980 Braces, $5380 Invisalign® or $199 a Month!
April 29, 2013 by Austin Family Orthodontics
One Fair Flat Fee or Special Limited Time Financing
WHY ONE-COST BRACES?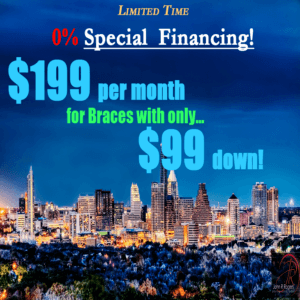 It is our goal at Austin Family Orthodontics to be upfront, fair and pressure-free about our fees and financing. Most orthodontic cases for those over 12 years of age require upper and lower full braces for a period of 18 to 24 months. For these cases, through the summer we are offering a Fair Flat Fee of $4980 for braces or $5380 for Invisalign® (or $199 a month for financing). Ninety percent of patients will fall into this category.
*For patients without insurance we can finance you for free. Our Limited Time Special Financing is only $99 down and $199 a month for braces! Patients with insurance will have even less out-of-pocket expense.*
ARE ALL ORTHODONTIC CASES INCLUDED?
No. Ten percent of cases are not typical. Severely complicated full cases would still need the individual problems identified and a treatment plan custom-made on a case-by-case basis. This would include but not be limited to patients with jawbone discrepancies and impacted teeth.
WHAT DOES THE FAIR FLAT FEE INCLUDE?
Our fee will cover everything you need from start to finish; no separate fees for records or your one set of final retainers. Plus, we won't charge you extra if the estimated treatment time runs over.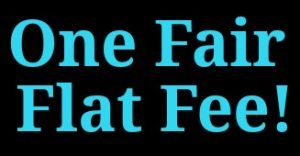 To learn more or schedule with our orthodontists in Austin, Hutto, Leander and Round Rock, Texas, call 512-258-9007!
Share this: